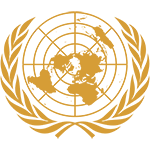 Topics
A. Addressing the Situation of the Rohingya in Myanmar
The humanitarian crisis in Myanmar (Burma) has started in August 2017 after a Rohingya rebel group named ARSA attacked military posts in Rakhine. Following these attacks, the Burma's military responded with extreme demonstrations of violence against the Rohingyan minority.
According to multiple sources, such as Amnesty International and Ontario International Development Agency (OIDA), this violence led to more than 750 000 Rohingyas to flee from Myanmar to Bangladesh, more than 200 villages to be destroyed by military forces, and more than 50 000 people to be killed.
Moreover, according to the same OIDA report, 114 000 Rohingyas were beaten, and as many as 118 000 Rohingya women and girls were raped by Burma's police and military.
The brutality and violence went from 2017 to 2019, and the international response has been mild. Multiple investigations by the UNHR and the ICC were ongoing and urged Myanmar to protect Rohingyas from a potential relapse of violence, however no substantive policies have been enforced.
Debating on such a heavy topic entails a good understanding of the extent of this humanitarian crisis. In other words, an important knowledge of the timeline of the crisis, as well as the current humanitarian situation, the overall international response and most importantly the position the country you will represent has taken or could take. Furthermore, it is important to keep in mind this year's military coup d'état against Myanmar's government, as it could have a deep effect on the Rohingya situation.
B. Tackling Human Trafficking
According to the United Nations Office on Drugs and Crime, « Human Trafficking is the recruitment, transportation, transfer, harbouring or receipt of people through force, fraud or deception, with the aim of exploiting them for profit. Men, women and children of all ages and from all backgrounds can become victims of this crime, which occurs in every region of the world. The traffickers often use violence or fraudulent employment agencies and fake promises of education and job opportunities to trick and coerce their victims. »
As stated by the International Labor Organization (ILO), human trafficking concerns 40.3 million people worldwide, with 500 000 in 2018. According to the UNOC 2020 global report on trafficking in persons, overall, 50% of human trafficking victims were trafficked for sexual exploitation. Moreover, 38% of victims were trafficked for forced labor, 6% for forced criminal activity and more than 1% for begging.
According to the UNOC global report, people from any age, gender or origin can be victims of such traffics, however, women are still the "primary target". Usually, human trafficking victims are marginalized and in difficult situations. Human trafficking generates over 32 billion dollars annually and is considered to be the third form of trafficking after weapons and drug traffics.
What will be important to consider for this issue is: the statistics related to the country you will represent, the legislations, laws and policies put in place to fight human trafficking, and the role of your country's government and leaders in tackling such issues. It will also be important to keep in mind that with COVID-19, the economic and social situations of many people will have been impacted and that could have a great effect on the rates of human trafficking worldwide.
The chairs: