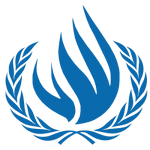 Topic A:
UN-Peacekeeping forces, the United Nations military arm, are currently made up of over 97.000 uniformed personnel from over 120 countries. Today, there are 12 active UN-Peacekeeping operations, for example in Cyprus (UNFYCAP) and the Democratic Republic of the Congo (MONUSCO). Peacekeepers are supposed to protect civilians, assist with the reestablishment of the rule of law by empowering national authorities and provide security during elections as well as monitor disputed borders, amongst other tasks.
In the last decades however, structures seen as problematic within the Peacekeeping forces, as well as towards the host population of their missions, have come to the attention of the international community on numerous occasions. There have been reports that UN personnel have acted as if they were superior, as well as instances of racial discrimination towards local communities. Sexual violence, also a symptom of racism, occurs frequently in peacekeeping operations. Thousands of sexual abuse allegations and allegations of misuse of power by UN military personnel have made headlines in recent years, such as during the United Nations Stabilization Mission in Haiti (MINUSTAH), which ended in 2017. Although the UN in recent years has stepped up its efforts to tackle said issues, UN investigations into allegations of misconduct and mechanisms to secure the correct conduct of military personnel, as well as providing assistance to survivors of abuse, still leave wide room for improvement.
Topic B:
The issues of islamophobic have a long pronged history. Islamophobia refers to prejudice, unfounded dread, hatred and hostility towards Islam and Muslims, and the practical consequences of such discrimination against Muslim individuals and communities. After "the catastrophic events" of 9/11, Islam is often viewed as the cause rather than the context for radicalism, extremism and terrorism. According to multiple report, it showed that Muslims and also Islamic communities and other vulnerable groups have become targets of increased hostility, discrimination, prejudice, violence and aggression.
Researchers argued that islamophobic is an overlapping form of discrimination whereas it's different from other form of discrimination such as anti-immigrant, race discrimination, xenophobia and thus, it become more dangerous. This is a very complex issues as it contains understanding of the values, ideology, philosophy and history of Islam. Although of its complexity, society and even governments started to implement regulation relating to any conduct of discrimination, including islamophobia. For example, the Christchurch case in 2019, whereas New Zealand Prime Minister, Jacinda Ardern took the maximum capacity of protection towards Islamic Community and the terrorist has verdicted to life sentence. The challenge of this topic is because the issues remain exist and thus, Delegates are expected to analyze these issues from various perspectives.
The chairs: